Welcome To Somnath Enterprise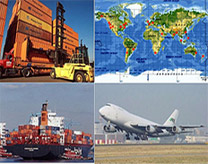 Somnath enterprise is a Merchant Exporter company from India. Through established resources and dedication, we have reached a strong position in the commercial export of Cooper Bus bar, Low Voltage Switch Gear Product, Structural Still etc.
Founder and Chairman, Mr. Jignesh Patel, laid the foundation for the company and since business. We respect every deal that we undertake and are persistent to the building successful trading. We have developed successful contacts and rapport in the a trading Fourteen years of experience in this field, one can find us to be an ideal company.